There are not that many websites for dating online that are for serious relationships and fun at the same time. But StrangerMeetup is a combination of serious and enjoyable things. You can choose who you want to meet – a partner for life or a friend. Or you can meet a friend and then your relationships can evolve into something more romantic. In this StrangerMeetup.com review, we will check out some of the features of the site.
Other Popular Dating Sites
Pros and Cons
Pros
Easy to register.
Easy to use.
The app is available for iOS and Android users.
Cons
Profiles are not detailed.
Weak protection system.
No verification.
A too simple design.
StrangerMeetupcom at a Glance
Best for: the younger generation, singles who want to meet friends and find love.
The number of members: not more than 100 thousand.
Recommended age: 25-30.
Visit Site
Visit Site
Visit Site
Favorite features: chat rooms, chats with strangers.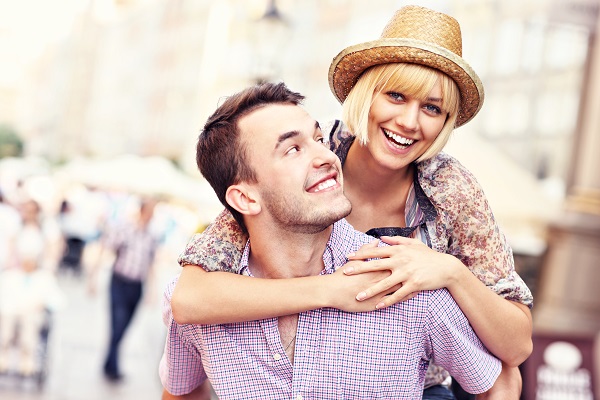 About StrangerMeetup
What is StrangerMeetup.com? The site is unlike any other platform for dating. Some StrangerMeetup.com reviews are negative, others are positive, but it's up to you to decide whether the site is decent. It has a very simple design and sometimes it's more a disappointment than a positive feature. It is easy to use the site, but only when you get used to it.
The core idea and goal of the site is to connect people who want to find new friends or to establish romantic relationships. The developers of the dating site have mentioned that they were creating a website that would be able to connect people no matter the age, location or other factors. If someone wants to chat anonymously, then the can do it. If they want to disclose their identities, then they can do that either.
The site is more of a chat room than a dating platform. You have to create an account and to join different chat rooms depending on your mood. The registration process is very simple, the email is sent right away. You don't have to pass numerous tests and to complete a profile, you can start chatting immediately.
How Does StrangerMeetup.com Work
The idea is that anyone can create a private chat room or join the three types of public chat rooms. You can also choose the option "Chat with a stranger", and it will redirect you to a separate chat that connects you with a random stranger. Sometimes it works, sometimes no one answers. You can create your profile and fill it up with details about your personality and expectations.
The owners of this site affirm that if you create a profile with the picture, you will become more visible to strangers. But it is not clear whether the site works like that. You can't see the profiles of people. only if they contact you directly. There is no search or filters, only chat rooms and private chats with one of the random strangers. You can see the number of people online, but that is it, you won't see who exactly is online.
Some chat rooms (public ones) indicate the number of people who are online so you can decide whether to join the chat. But sometimes you can only enter the chat and it won't let you type messages. The same problem occurs when you try to contact a stranger.
If you get bored while using this site (and honestly, this review of StrangerMeetup shows that you will get bored), then you can read blogs. There is a section called Blog where you can read different interesting articles concerning dating. You can also check out the success stories of people who fell in love or found friendship. Add several words about your mood in a What is up section.
StrangerMeetup dating site seems to be more of a social network. Moreover, it doesn't always work as it is supposed to. Some StrangerMeetup dating site reviews affirm that it is not worthy of your attention, other reviews are more positive. But the truth about StrangerMeetup is that it is not a dating site. It's a social network where you can't even create a decent profile. On the bright side, it is for free. You can give it a try, it will not cost you anything.
Sign Up
The registration process is very quick, you won't even have to wait for a second to receive the verification email. Create your StrangerMeetup login, it is not necessary to state your real name. Then create a password, indicate your valid email address, repeat this address, and click on the continue button. The owners of the site affirm that you don't even need to register to start talking, but I couldn't contact anyone without logging in.
After you create an account, visit your mailbox and click on the verification link. Then log in again using your email address and newly created password. You can change your nickname and password by visiting the "Profile" section. But don't forget to click on the "Save" button after the changes are set.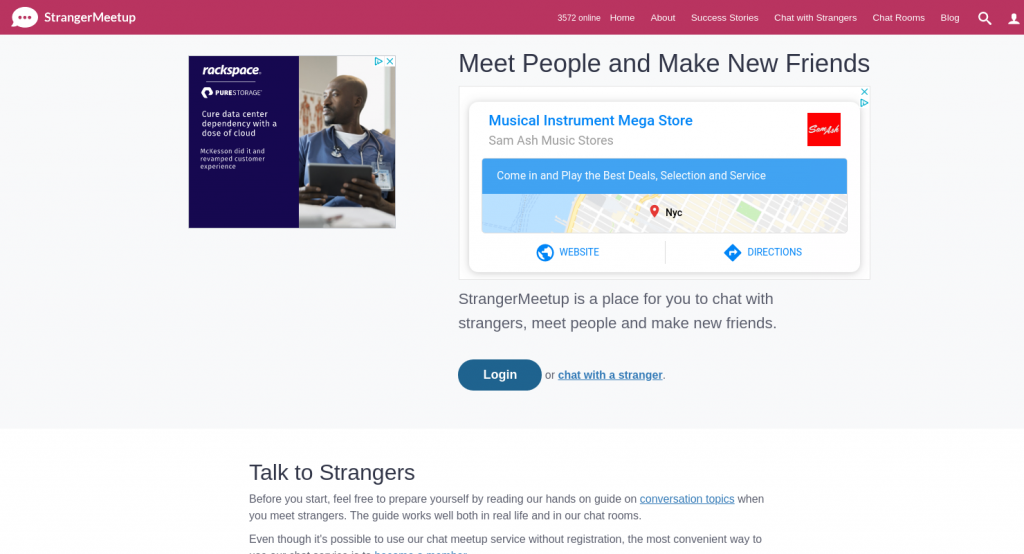 Search & Profile Quality
There is no search. Yes, that's why such questions as is StrangerMeetup good, etc., occur. It has a search, but it is like a Google search. Even if you are trying to insert someone's nickname, it won't redirect you to someone's profile. The profiles are very simple, they are not detailed at all. You simply pick your gender and that's it. You can add your bio, but not everyone is doing it.
You can visit your profile and below you will find a "Find new friends" button. You can click on it and it will redirect you to a new chat. If you want to change your profile picture, then click on the photo and download one from your laptop or phone. Then don't forget to click on the "Save new photo" button. In a similar vein, you can change your profile description, gender, password, login. But as in the previous example, don't forget to apply these changes by clicking on the "Save" button.
It is worth mentioning that most of the time there are less than four thousand users online. And you can't even view their profiles.
Safety
Even though it sometimes seems as if the website was created by amateurs, the site is protected. The protection is weak, but you don't have to pay for using the site. Surprisingly, but the site has a protected Internet connection. But is StrangerMeetup.com legit? It seems that it is legit.
You can click on the "Home" page button and scroll down, you will find some rules concerning chatting. Money begging, threatening and other similar things are not allowed. if you experience something like that, block the profile of a user who makes you upset. It is not clear whether the staff will block that profile, but you can try and report such a person. Overall, the protection system is weak, but the site is free to use, so don't expect anything special.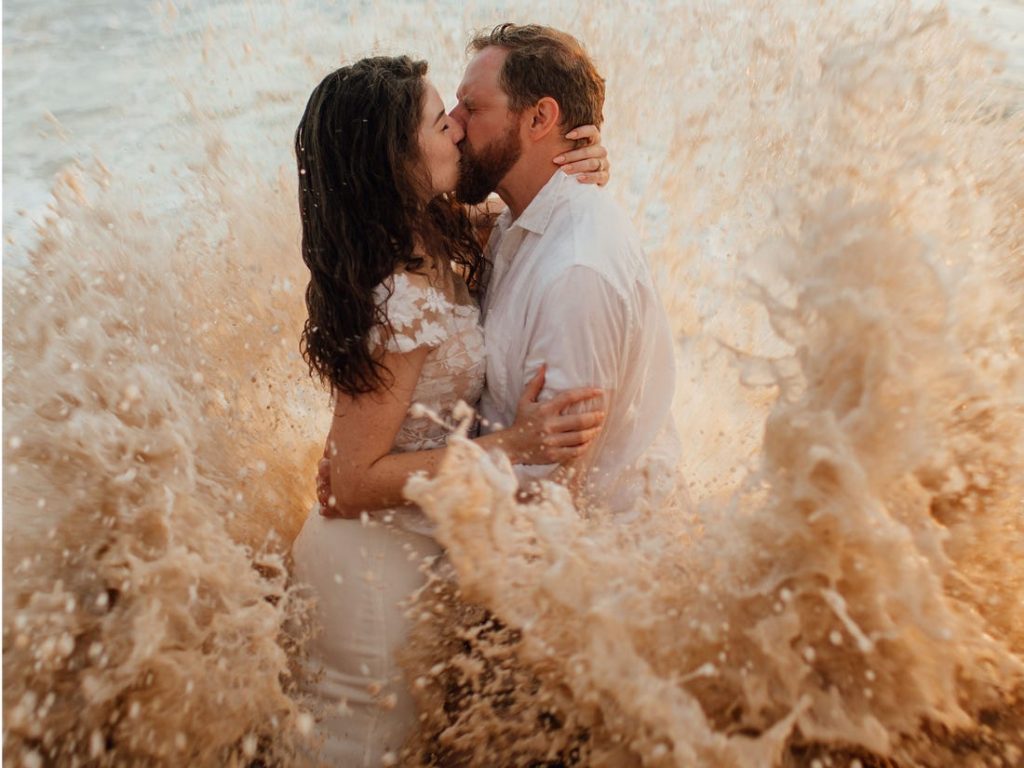 Help & Support
If you scroll down any page, you will see the Feedback section. Unfortunately, there is no support, but you can send them an email by using your own mailbox. Just copy their address or click on it, and send a message, they will contact you.
But you might not need to contact anyone. Click on the Home page button and read all the information you will find there. This info is useful since it explains how to use the website. But if you still have some issues, contact the developers. Alternatively, you can comment on their app in the Apple store or in Play Market depending on which device you use.
Cost
It's 100% free. You don't have to pay to use the site, every user can use it for free. You won't even find some additional paid options.
Conclusion
A little tip, don't try to use the website, download their app. It is available for Android and iOS users. So is StrangerMeetup safe? Yes, it is safe and legit. But is it useful? I wouldn't say that, but at least it can be used for free. You can give it a try.
FAQs
It is free, it doesn't even have additional paid features.
The developers state that you don't. But it would be wiser to create one.
Yes, visit your profile and click on "Settings". Choose the "Delete account" option. Insert your password and click delete, then verify this action again.
Yes, visit your profile and click on "Settings". Delete the tick near the "Send mail when I receive new messages".
Yes, the app is available for Android and iOS users.
No, you can't see who is online, but you can see the number of people online.