InterracialPeopleMeet Review
This website is different from mainstream sites since it allows different people to date. When I came across this site, I thought that it is only for people of different races. But in fact, people from different countries use this platform. You can say that the InterracialPeopleMeet dating site is not only an interracial but also an international platform. You can fall in love here and distance won't matter for you or your potential partner.
Other Popular Dating Sites
Pros and Cons
Pros
A big database of members;
Various tests and dating related features;
Fast registration;
Easy to use.
Cons
A disproportion of members (only 12% of females);
Inactive users;
Fake accounts.
InterracialPeopleMeet.com at a Glance
Best for: all singles looking for relationships with people outside of their race.
The number of members: not more than 500 thousand.
Recommended age: 25-50.
Favorite features: events, message ideas, promotions, and other privileges.
Visit Site
Visit Site
Visit Site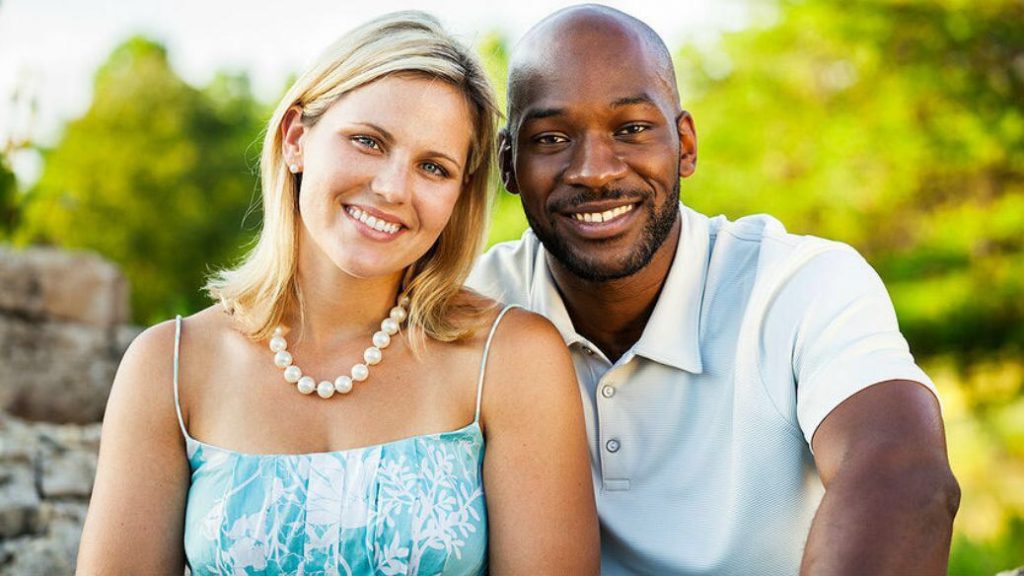 About InterracialPeopleMeet
So what is InterracialPeopleMeet.com? It's a very useful platform that connects people no matter what is their religion, ethnicity or nationality. This site erases all possible boundaries for people to meet and fall in love. It has a clear-cut design, it is not flooded with different ads, although you have to pay for the membership.
InterracialPeopleMeet is operated by People Media – a large company and a well-known dating network in the dating online industry. It has a good reputation and if you were wondering is InterracialPeopleMeet.com legit? Then the answer is "yes", it is a 100% legit dating website with support, numerous additional dating features, and a decent protection system.
The website creators believe that there are no boundaries when it comes to love and relationships. They also believe that there are a lot of people who are attracted to representatives of different races or nationalities. That's why they came up with the idea of creating this site.
It is a completely safe place for all people, doesn't matter in what religion they believe, what sexual orientation they have, or what race they belong to. In this review of InterracialPeopleMeet, we will find out whether all those things are true.
How Does InterracialPeopleMeet.com Work
Before you will gain the chance to view the profiles and to start using the searching tool, you have to create an account. It might take a while to upload the photo and you can't skip this process, but eventually, you will be able to proceed with checking out the profiles of other members. As it was mentioned, you can't start using the site without creating a decent profile. The InterracialPeopleMeet dating site reviews are mostly positive and that's a good sign.
As the developers affirm, profiles with photos have more chances to be noticed. In fact, there is no chance to skip this process and to leave a profile without a photo or information about the user. So you have to spend at least 5 or 10 minutes of your time to create a profile. If you don't like this idea, there is a solution – use your facebook account. You can log in with a Facebook page and the information about your preferences will be taken from that account.
They won't post anything on your wall and you don't have to be worried that your data will be stolen (like a login and password from Facebook, or credit card information) since the site has a protected connection to the Internet. One of the best things about this site is that there are organized events for people to attend. These events are real, they are not happening online, they are organized for you to attend them in person.
Such an idea is supposed to help in breaking different racial or national barriers. It is also great for meeting new friends and gaining new connections. This InterracialPeopleMeet review also shows that there are a lot of other useful features for you to enjoy online. For example, sending a message to all possible matches. You just choose the best-generated message depending on your mood, and it works as an attraction for potential matches.
Or the Connect Me option. You can use this feature to talk with someone without showing your contact information to everyone. It means that even the person who sees your contact information won't be able to share it. It's a safe option that helps you to hear the voice of your potential partner without being worried that tomorrow you will gain hundreds of spam messages or calls.
Promote me option is even more interesting. Do you know how some websites allow you to promote your profile by putting it at the top of other profiles? This option is even better since it is a target promotion. Your profile will be seen only by your potential matches. That way you gain more popularity within your potential matches, and not within all of the users. That's why it is so useful, you won't get spammed by people who you don't want to talk with.
These features and other different options are available only if you upgrade your membership. It's difficult to communicate with people without a Premium membership, it's nearly impossible. But the prices are pretty average and you gain a lot more with a paid membership. Now let's find out the truth about InterracialPeopleMeet.
Sign Up
You have to choose who you want to meet (a man meets a woman, vice versa, and a man meets a man, a woman meets a woman), then you insert your location, zip code, create a InterracialPeopleMeet login and password (don't forget them, or save them in settings), and then the registration is over.
But before you can start checking out all members, upload your photo. Make sure that you are uploading a real photo of yourself. Out of curiosity, I have decided to upload a photo of a landscape, and I couldn't create an account. I was redirected to the same page again and had to add my real photo. then the photo was accepted and I was able to add personality details. The profiles are not as detailed as you would wish, but at least most people on this site are real.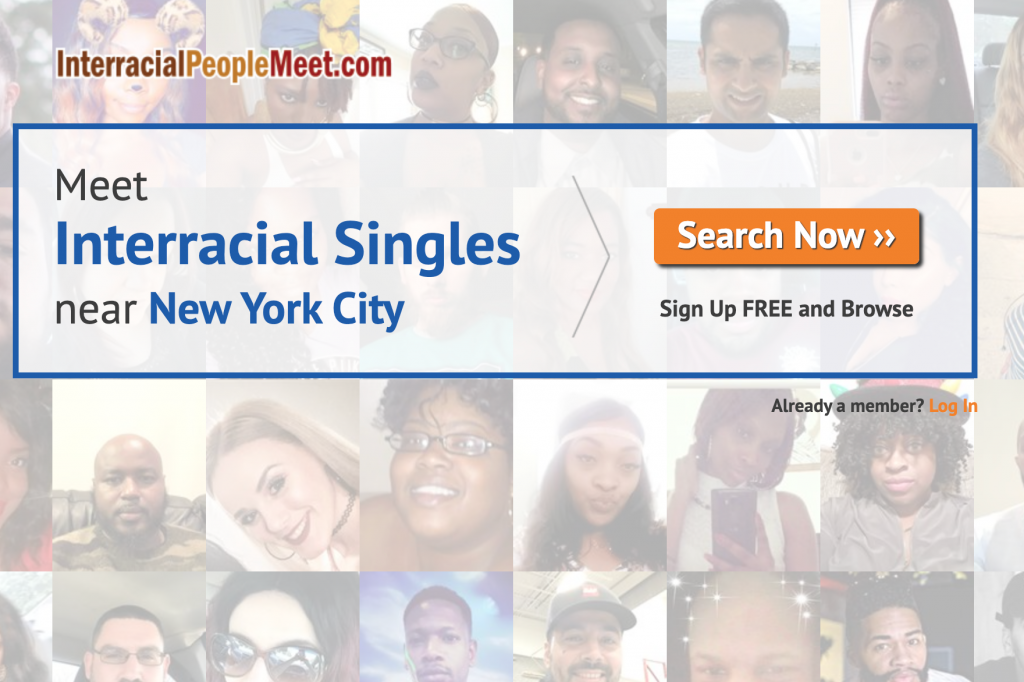 Search & Profile Quality
The search has a pretty standard. You can indicate the location, person's personality traits, physical appearance, etc. But there are some websites that go further with the search and add more filters with the possibility of saving these search instructions so that members won't have to adjust them again.
The profiles are not detailed. That is due to the fact that only a photo is a must. If you don't upload your real photo, your profile will be invisible. But other details are up to the owner of the profile. You can add them, or you can skip them, it's only up to you. But if a person is interested in meeting a mate, then he or she will add as much detail as you can.
This peculiarity can be used as an indicator – no details, then the person is not interested and has other goals. But if you are asking is InterracialPeopleMeet good? Then the answer is "yes". It might not be the best, but it is decent and reliable.
Safety
It might not have the best protection system, but it has decent security. You will notice it if you will try to upload someone else's photo taken from the Internet, or if you try to upload a picture of a cat, dog, landscape, etc. It won't allow you to do that. SAnd if you change the picture later or will try to delete it, your profile will become invisible.
The site grants everyone a safe connection to the Internet. It's only logical since you will be buying the subscription and you want to be sure that you won't fall victim to phishing attacks. You can also read some safety tips in the section below any page of this platform. Such tips will make sure that you are not giving out important information. Is InterracialPeopleMeet safe? Yes, the site is safe, but be careful and don't give away your financial or other important information. And don't forget to read those safety tips.
Help & Support
The support is similar to the support on any other website. They don't answer immediately, but they solve problems. If you don't want to wait, use the help section. You might find the answer to your question without contacting the support.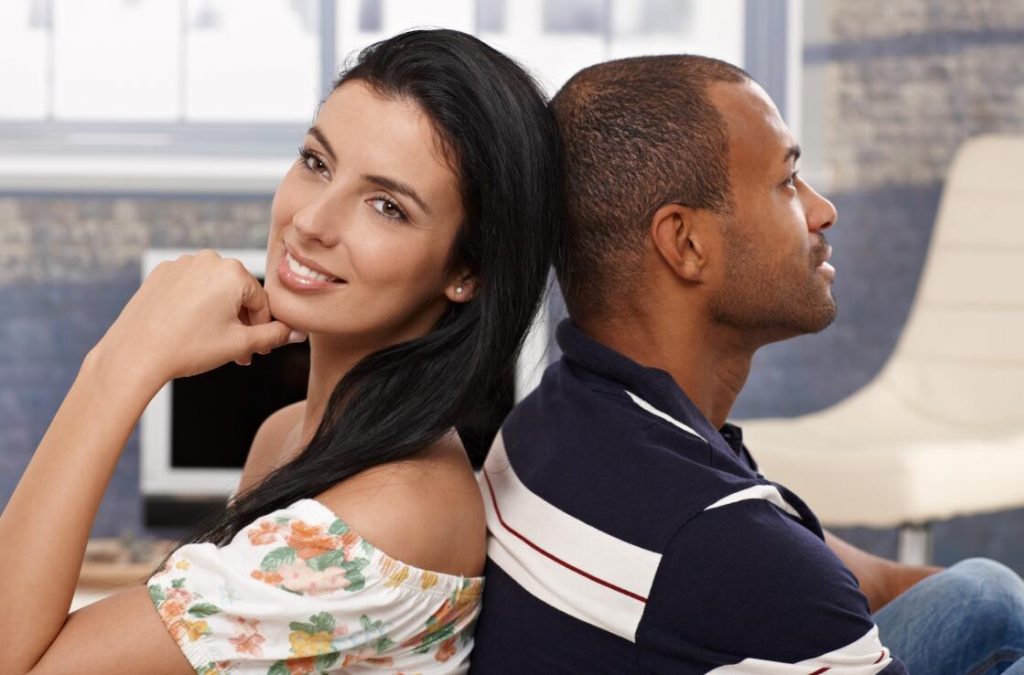 Cost
The site is cheap. Yes, that is correct, the site is below-average price. If some websites offer a month for 30 or more dollars, this site will ask you to pay 14 dollars. If you purchase a 3 or 6 months subscription, the price will be even lower.
Conclusion
Overall the website is quite good. The InterracialPeopleMeet.com reviews are mostly positive, mine experience was not bad, the prices are low. The only thing that worries is that there is a huge disproportion of members. If you are a woman, you will have a great range of potential partners. But men won't benefit a lot from that since there is only 13% of women.
FAQs
Yes, it is paid.
Yes, you can delete it in settings.
The prices are low.
Yes, you can choose what you want to receive in settings.
No, it will be renewed automatically.