Pros and Cons
Pros
Clear-cut design;
A big audience from the US, Canada, Australia, and the UK;
Lots of filters;
Different useful features;
It has a trial period for 3 days.
Cons
A weak protection system;
Fake accounts;
Too expensive compared with other sites.
Clickandflirt.com at a Glance
Best for: all singles looking for relationships.
Other Popular Dating Sites
The number of members: around 1 million.
Recommended age: 25-50.
Favorite features: filters, chat rooms, tests.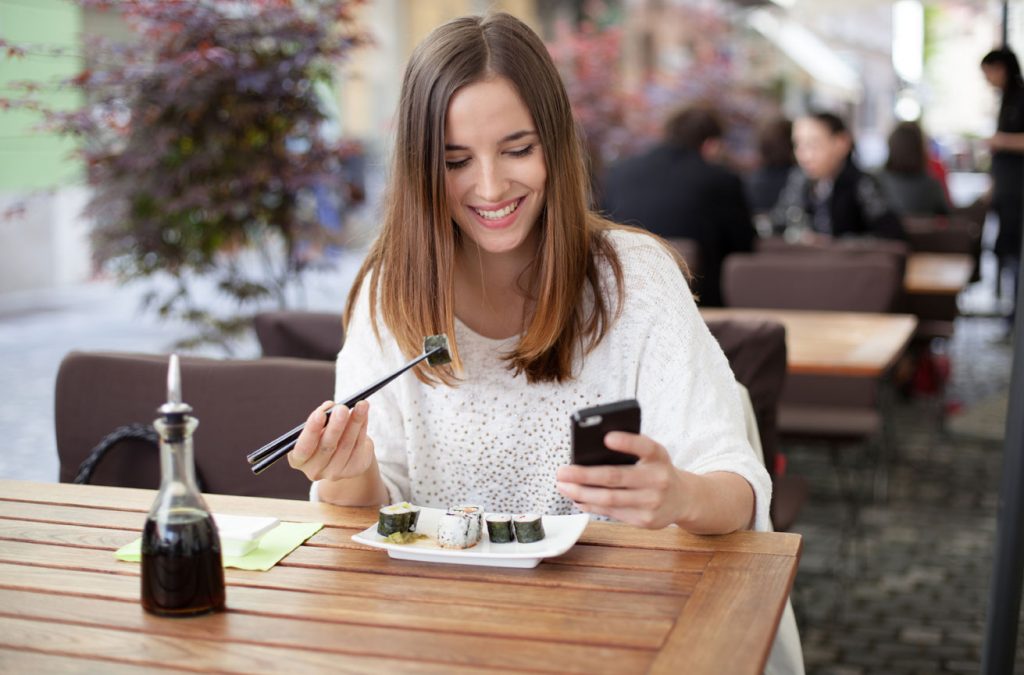 About Clickandflirt
So what is Clickandflirt.com? Clickandflirt is a website that allows you to flirt and to have fun. One of the best parts that are praised in Clickandflirt.com reviews found on the alternative comment sources is that it helps you to meet locals. If you want to flirt, you can do that online. But if you feel like this person is special for you, then you can meet him or her – the system matches you with locals. The site has different features that help you to clarify who you want to meet. The registration process is simple and it won't take too much of your time even though it doesn't have the option to sign in with a Facebook page or Google account.
Visit Site
Visit Site
Visit Site
It has different chat rooms and you can join any one of them. Depending on your needs, mood or personality, you can be very flirty or even a bit naughty. Just join the chat room that fits your mood, and you will have fun. It seems that female users can use the site for free, while males have to pay for using the site. Clickandflirt dating site is a good opportunity for women since they don't pay, but not that great for men since they have to purchase the subscription.
But one thing you should note is that women have to verify their identities. Men can use a three-day trial period to their benefit, although it will cost 1.5 dollars per day (almost 5 per 3 days, don't get confused). After you create an account, you can complete your profile by uploading some photos and adding more details about your personality and expectations. Then you can use different features that help in starting conversations.
How Does Clickandflirt.com Work
You need to make sure that you are registered and you have a verified profile. You might need to wait about 15 minutes not more for the verification email to come. The site warns you that you can find the letter in Spam or Trash folders. If you use a Google mail, then you can find the letter in the Promotion section. After you verify your email, you can create the profile. So what is the truth about Clickandflirt?
It is advised to add photos and at least several most important criteria, then you can use the search or even the flirty message to all appropriate singles. How does this flirty message works? It is generated by the system, you won't be able to write it on your own. You can change the message by clicking on the button below the text. You can be funny, flirty or even naughty. That way you can find matches quickly and you can be sure that those singles who respond are locals.
You can use the search and all those filters, or you can play the Gallery game which is similar to Tinder's game of swiping right or left. You can also customize your profile and do a lot of other different things. Even though the site is supposed to be free for women, it allows women to gain better protection, for instance, full HTTPS encryptions that disables scammers, more views from users, promotion boosts, etc. There are also options for moderate spenders who don't want to pay 1 dollar per day.
But is Clickandflirt good? It seems to have all the features that the dating website needs to be successful. It is not overloaded with ads and meaningless features that just create a feeling of a sophisticated website, but it has everything a user needs. Now let's find out more about other options in this review of Clickandflirt.
Sign Up
The process is quick, you just need to clarify who are you looking for and indicate your age. Then you can enter the email address. There are options for straight and gay people so you can use this platform no matter what orientation you have. But there is one thing that is very annoying – the email verification.
It seems that it takes forever to receive that email and to verify your account. before verification you can't do anything, you can't start conversations, you can't even start customizing your profile. But when you start thinking that this verification email will never be sent, you notice that it is in the other folder.
When I was trying to create a profile by adding a Gmail address, I found the letter in the promotion section. Due to the fact that this dating site is being advertised, the letter might get into spam, or as it happened in my situation, it goes to Promotion letters. But other than that, there are no problems while creating an account.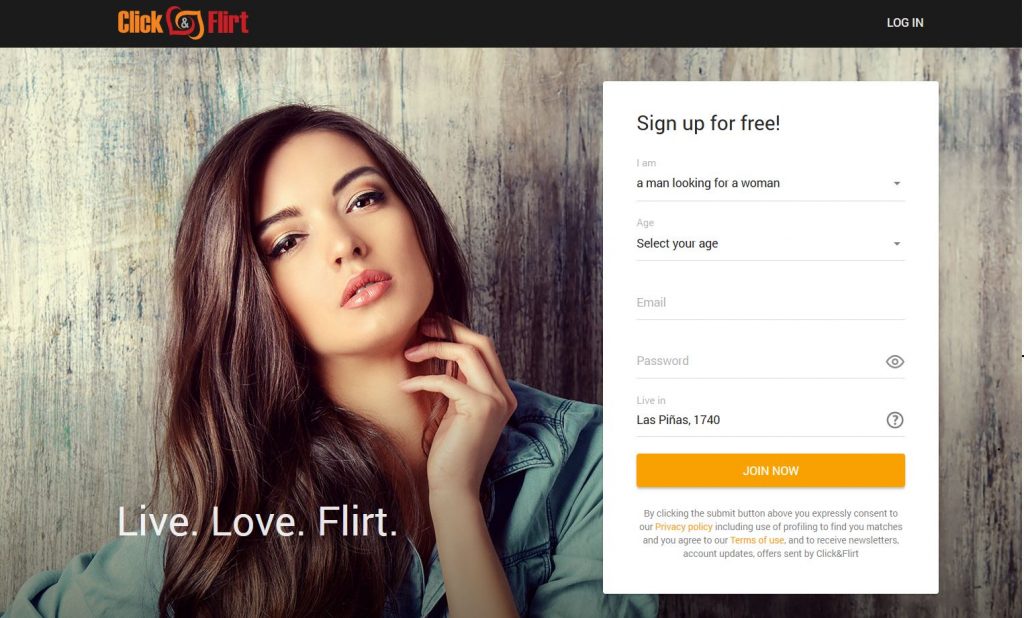 You can add details about you in your profile. For example, you can add your ethnicity, orientation, hair color, body type, etc. You can be very precise and add information about your tattoos, piercings, etc. This works both ways and you can use these features like search filters. Add your picture and you can start searching.
Search & Profile Quality
The search is not as detailed as it might be, but on the bright side, you won't spend too much time customizing. You can adjust the settings in your profile so that you will see only those singles who are near you and who have something in common with you. Or you can use the search tool and check out all available singles.
If you don't want to spend too much time and start searching immediately, you can use 3 basic filters – who you want to meet (a man/a woman), age range (25-35), and location. If you are willing to meet a much, click on the Filters button and you can add some detail to your search.
You can't see when was the last time a person was active, and that is annoying. You never know whether the person who caught your attention is still using the site, or he is inactive. The profile quality is not the best, there are a lot of empty profiles. People don't bother with adding pictures or even details about who they want to meet and start dating.
But if you use the filter and add that you want to see only singles who have profile pictures, you will find more or less decent options. Overall, the profile quality could be better. But if you are interested in someone and this person lacks information, you can visit his or her profile and use the "ask to add" option. if you use it, the member will receive a request to add information in a specific section.
Safety
The security system is only basic, you can gain more support if you pay for it. This will cost you 1 dollar a day, which is 30-31 dollars each month. Plus, don't forget that men have to pay for membership. Although it is not that clear, perhaps, when men pay for a membership, they gain a full pack of privileges. But the basic protection system is weak.
If you are asking is Clickandflirt safe? The answer will be mostly positive since the connection to the Internet is protected, and if someone is annoying you, you can report this user and add him or her to your blacklist. If you want to do that, visit the profile of this person and find the settings button (three dots) near the name of that person. Click on it and choose "report" or "block". Is Clickandflirt.com legit? Yes, the site is real.
Help & Support
You can use the "Get support" section and contact the administrators of the site if you have any questions. You need to choose the section and the topic of your problem then you can describe it and send the message. Or you can visit the "Help" section (left from the Support category) and find the answer to your question faster. The answer from the support will take about a day or two, depending on your problem.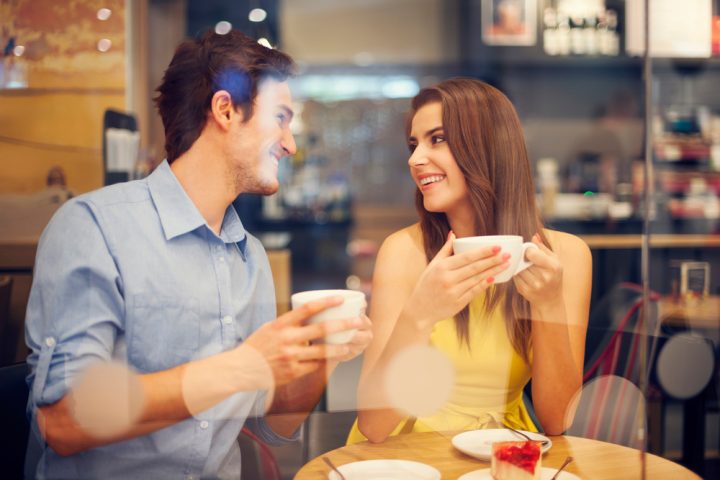 Cost
The cost of one month for men is almost 35 dollars. if you pay for a longer subscription, you can save some money. trial period (3 days) costs almost 5 dollars.
Conclusion
The Clickandflirt dating site reviews are mostly positive and it seems that the site has everything to connect you with the right people.
Visit KissRussianBeauty
[faq]