Top 10 Best Online Dating Apps
Dating apps have made online dating a lot simpler and with the increased use of mobile devices to access the internet, more dating apps for Android and for iPhone are coming into the scene. Even popular dating sites are now creating apps to make accessing potential matches easier. Whether you want a relationship leading to marriage or a simple hookup with no strings attached, you will get all sorts of dating apps including hookup apps that are really fun to use.
Other Popular Dating Sites
Some of the best dating apps that you should consider are as follows.-
1. EliteSingles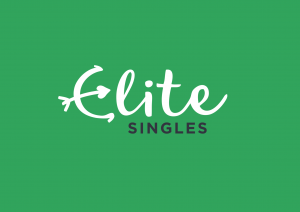 If you are ambitious and wish to connect with genuine people who are busy and don't have the time to go club hopping in order to meet singles, then this is your app. This app is however not ideal for the younger millennials and actually, 82% of members of the site are aged between 33-50 years old. So if you are looking for mature working professionals who want a serious relationship that could lead to marriage, then this is it.
Unlike the other dating apps that will throw you into a flood of profiles, EliteSingles will give you a limited number of matches created for you through the existing search algorithm based on the tests available at the main site. You will, however, have to fill out a very lengthy questionnaire for you to be paired up with potential matches. The app weeds out the non-professionals and gives space for the ambitious and mature crowds.
2. Match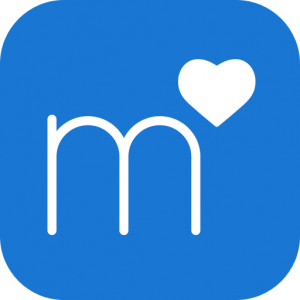 When the best dating apps are mentioned anywhere, Match is always among them because it is like the mother of them all. The main site had been on the dating scene way back before the apps showed up. Just like the main site, the Match.com dating app is also ideal for anyone seeking a serious relationship with a like-minded mature person.
Visit Site
Visit Site
Visit Site
The app does effective matchmaking and profile searching which increases the chances of snagging a good date. You don't need to log into the app through Facebook but you will need to go through a signup process that will require you to answer questions regarding your gender, preferences and also create a username and password. The interface is sleek and minimalist and once you get the hang of it, you will enjoy using it.
3. Bumble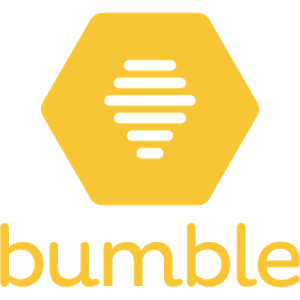 Bumble is a little unique because the woman must message the man first and if she doesn't do so in 24hours then the match expires. It is an app created for the woman which is unique indeed and also a no-no for you if you don't like sending a message first. In the case of same-gender matches either of the persons can send the first message. The interface is modern looking and very easy to set up. The app clearly bans any form of pornographic content, urges users to respect one another by following the strict code of conduct to make the platform a safe, fun and friendly place for everyone.
The profiles on the app are also very short with most of them having little information and around six photos or less. This can be a problem for people who love finding out as much about a person before contacting them.
4. OkCupid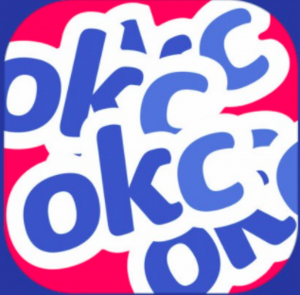 This is a big name in the dating business. After downloading the app and creating a username, you will begin filling out a profile that can be linked to your Instagram account. Ensure that you answer the questions to give both your answer and the one that you would love your potential partner to give. You also have the option to display your answers publicly and indicate how important they are.
The interface is a little confusing and the photos appear small but once you get the hang of it, you will enjoy what it has to offer. Anyone on the app can message you which can be unpleasant especially if you are not interested. Users of this app can only see who has liked them only if they upgrade to the A-list status. It is no doubt a great app for meeting interesting people.
5. Plenty of Fish (PoF)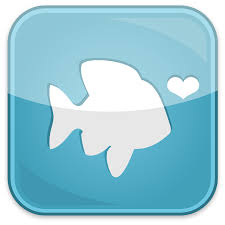 This app asks its users to take a sort of chemistry test about their likes and dislikes and quizzes them further about what they expect from a relationship. You will no doubt be matched to people who are looking for similar interests to yours. The best thing about this app is that it is absolutely free and doesn't charge anything to message or check out your matches. This is more of an app for finding great hookups and if you are lucky you might just find a long-term relationship. But one thing you will always find here is the perfect match for you.
6. Coffee Meets Bagel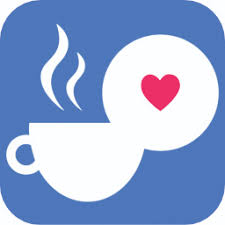 It is a great dating app that doesn't require you to log in through Facebook. After setting up your profile, all you need to do is input your preferences and it will send you a few "bagels" every single day. You will then get 24hours to make up your mind whether you want to "like" a bagel or "pass" it on. If you happen to like your bagel, know that they have also liked you and you may be able to message one another through a private chat.
The chat room will then expire after eight days are up whether you have chatted to your bagel or not. There are also "beans" available that will allow you to use certain app functions. You can either purchase your beans outright, recommend the app to friends or simply log in for many days. There have been instances where the app has sent the wrong match and in some case, it gets a glitch with slow loading speeds. However, when the app is functioning well, it is quite fun and interesting to use.
7. Hinge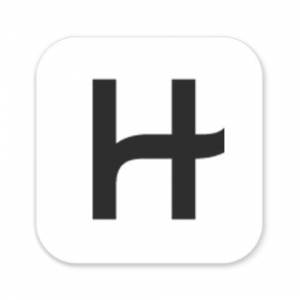 This app is known to rely more on your Facebook friends to make the matches for you. Hinge matches you with friends of friends of friends. It shows you not just the people that you have in common but also the interests that you have in common. You will have to answer some questions which aren't as silly as those in most dating apps and this makes them fun and more realistic.
If you happen to like a friend of your friend, you can always ask your friend about this person. This sets this app aside since it has that human connection that doesn't exist for most apps. You also don't have to worry about unsolicited greetings because people can only message you if only you have matched. It is a great app and the fact that the matches are friends of friends, there is little chance of any form of vulgarity or inappropriateness.
It is also very convenient because now you can get your photos from Facebook and Instagram if you are active. If you are not active in those social media platforms then that can be limiting.
8. Tinder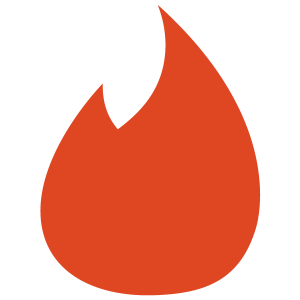 This is one of the most popular dating apps and has been known for creating great long-distance relationships and blissful marriages. Many have accused Tinder of changing dating into some kind of hookup game. Despite the many negative remarks about it, Tinder's website and the app has a huge number of users. Almost everyone who begins this online dating game makes their first stop at Tinder before looking at other platforms because of many good reasons. It is not a popular app for nothing.
The photos on the app are large and the design is sleek and easy to use. You don't have to pay anything on Tinder. Also, no one can message you unless you have shown interest in them. This means that you don't have to deal with unsolicited messages. Since it is a very popular dating up, you are most likely to meet someone who lives near you or who you know. So don't be surprised if you end up flirting with that man or woman that you have been eyeing in your neighborhood.
9. Raya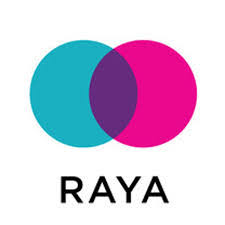 This is one very convenient dating app that targets individuals who are in creative industries. It is an app for both dating and networking. A little effort is required to join Raya because it is a members-only network. After you download the app, you will have to fill in an application form. You will also have to have a referral from someone who is already a member.
Your application has to be reviewed by some kind of algorithmic values before you are evaluated by an internal committee. The process of joining the network could take from several weeks to several months. After you are approved you will be required to pay a fee of $8.
The app has a great design and it is very easy to use. You will have to set up two profiles where one is for dating and the other one for networking. After your profile is active you will be able to gain access to hotspots that will allow you to see where members are hanging out.
With such a rigorous application process, it is only natural that Raya has a code of conduct that is very strict. Members here are respective to one another. If you are looking for serious people for a good relationship then this app could help. However, it is the only app on this list that doesn't have an Andriod version yet.
10. Quiz Date Live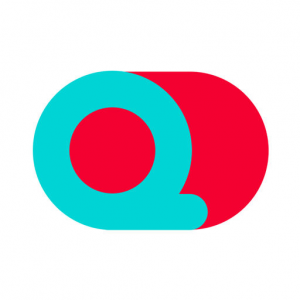 Quiz Date Live is very different from other apps. It is actually an app with a competitive aspect. The users compete to win a date with a certain lucky lady who is featured on the app. Every featured dater is required to take part in a questionnaire and answer live stream on the first night where they will introduce themselves to the contestants.
The games will then begin on the second night. All the players who happen to get all the questions right qualify to the next round. In the next round, they will have to be asked questions by the featured dater and then three contestants are shortlisted. The three contestants are then asked to impress the featured date by doing anything that they do best whether singing, dancing or telling jokes.
The winner will then go on a date that is fully sponsored by Quiz Date Live. The dates are usually interesting. They could be anything from helicopter rides, great dining experiences, Broadway shows and so on. The quiz show idea might not appeal to many because it is not really a pick-up and go-app. However, if you want something different from regular dating apps, then this might be an ideal choice for you. Still, you never know, your date might just be the one for you forever.
Do you love the convenience of dating apps and love using your mobile device for dating? Then you have a rich list of app options that you might find interesting above.