Korean Dating Culture and Tips
Visit Site
Visit Site
Visit Site
Other Popular Dating Sites
South Korean dating culture has a set of unwritten commandments. Love celebration is a big deal in the country, and couples put their best feet forward in celebrating their partners. Love thrives in Korea. As a foreigner, it is always interesting to learn about other people's social culture. Korean dating culture is worth exploring if you are planning to get a significant other from Korea. Here are some tips worth noting before setting off on dating a
Korean girl
or man to increase your chances of taking it to the next level.
Where to Get Singles
Unlike many western countries where you can walk up to a stranger and strike a conversation, Koreans are a bit laid back. You do not engage attractive potential in small talks hoping to get a lifetime partner. If you freak at the thought of approaching strangers, you are safe in Korea.
Koreans conveniently meet people through others. This applies to romantic partners as well, since the most common way to meet the love of your life is through friends and acquaintances. While this approach may seem to limit, the logic is that referrals stand a higher chance of success. The argument is someone that knows both of you can advise on your suitability better than a stranger, a great way to dodge heartbreaks.
To fully enjoy the culture and increase your chances of dating Koreans, foreigners will need to get talking and making many friends and sign up with reputed Korean dating sites.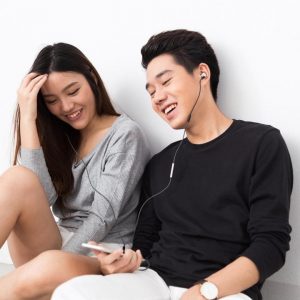 Is PDA Acceptable in Korea?
Americans in love easily get lost in their world and will not hesitate to kiss their partner in public. In Korea, however, you may want to slow down on public display of affection. Holding hands is the furthest you can go in the public domain when dating Koreans.
Lingering hugs and passionate kisses in public are considered inappropriate and tacky. To maintain Korean interracial relationships, foreigners should keep the PDAs private so as not to stumble the locals.
Keep in Touch
Ever heard of the 'three-day rule'? This rule does not apply to Korea. Once you find a potential partner, hit it off from the onset. Do not wait for three days to call or text. Silence may send wrong signals hence the need to reach out.
Expect to stay connected always when dating a Korean. Most Koreans phones have unlimited data, and WI-FI is everywhere. It is one of the most connected countries. Expect your new Korean love to check on you often. It is a gesture of affection.
Sharing is Caring
One of the most popular and unique activities in Korea that you may want to try is sharing a bowl of bingsu! The bingsu is a dessert served in an enormous container, together with a sharing bowl. Most of the restaurants serve dishes for two together, and many eateries turn away single diners. As far as food is concerned, Koreans can share anything from Frappuccino to meals in the café or restaurants.
Plan to Celebrate Anniversaries
Counting from the first day of the relationship, Koreans celebrate in 100-day increments. Therefore, 100, 200, 300, 500, and 1000 days of the relationship are worth noting and planning a celebration since it is a big deal. Teens even celebrate their 22nd day together.
Do You Know About White Day?
White day is one month after the famous Valentine's Day, and another love holiday. Though not common in most countries, lovers in Korea celebrate this day. On this day, men shower women with gifts. If you consider interracial marriage, look out and familiarize yourself with the White Day.
Valentine's Day in Korea is set for women to spoil their men with chocolates. It is more of a men's day where they sit pretty and receive goodies from their lovers. They do not have to worry about buying jewelry or other gifts.
Watch out for these two days among other days to celebrate love in Korea, and while at it, have a budget for them.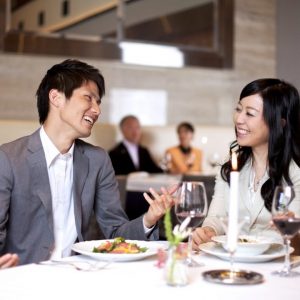 Flowers are a Norm
Korea florists are thriving thanks to the demand for flowers as a language of love. Add the many anniversaries to celebrate, and you understand why florists are a happy lot in Korea. Girls are always carrying bouquets in any weekend gifted by their lovers. Shops nestle chocolates in flowers as you also find vending machines that sell small posies in the city centers.
Matching is Cool
A foreigner in Korea might mistake couples matching outfits as the law, no it is not. Couples love to 'lookalike'. Whether they will adorn similar T-shirts, phone cases, or togs, they take style seriously.
Korea offers more than one can imagine when it comes to adventures. However, dating Korean men or women take the experience to another thrilling level. The dating traditions are worth the trouble.